Fresh‑Stretched Mozzarella | Best of Met
FRESH-STRETCHED MOZZARELLA
Just imagine: passionate, experienced cheesemongers expertly pulling, shaping, and braiding fresh mozzarella by hand, all while the city is just beginning to wake up. This isn't a scene from a rustic, traditional cheese shop tucked away in a quaint alley in Italy. This is happening right in our stores.
"It took me a long time to perfect my from-scratch pizza dough, but the choice of @metmarket fresh mozzarella was a hit from the start! Can't imagine my pizza without it."
­—@shermanscorner, Instagram
Our talented cheesemongers hand-stretch the mozzarella every morning in each of our stores. Come by early enough and you can grab a fresh sample.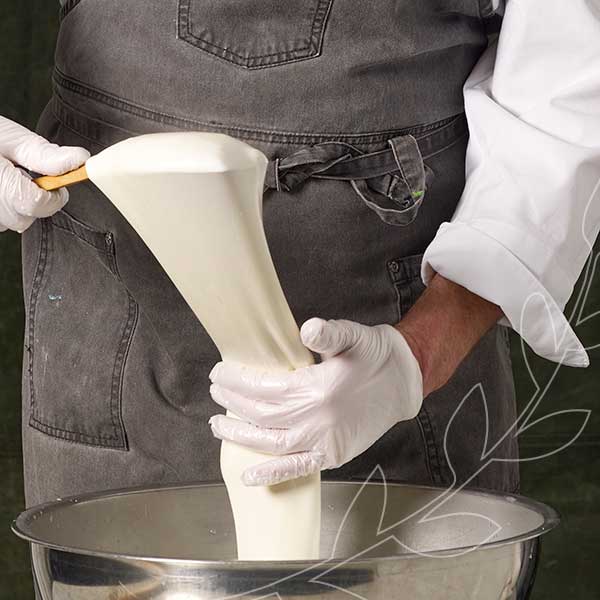 It all starts with fresh curd from top-quality whole cow's milk, which is then added to hot, salted water and stirred. Once the texture is right, it's pulled and shaped.
Adored for its signature soft texture and mild flavor, our fresh mozzarella is perfect for topping pizza, baking with pasta, or making a summer caprese salad.
Get the full story of our Fresh­­‑Stretched Mozzarella.
make it with mozz
Whether you slice it up with tomato and drizzle it with balsamic or melt it to cheesy perfection on pizza, make the most of your mozzarella with these recipes.
#bestofmet
How do you use your fresh-stretched mozzarella? Use #bestofmet to show us your cheesiest culinary creations.
@stephforrer
@findmeinseattle
@sea.kwizeen
fresh-stretched and shaped
Picture this: a colorful summer Caprese salad of sun-ripened tomatoes, fresh basil, and, most importantly, thick slices of creamy, fresh mozzarella kissed with rich balsamic vinegar. Or maybe, a piping-hot, wood-fired pizza topped with that same key ingredient, this time emerging from the oven bubbly and beautifully burnished.
Whatever the season, it's hard to ignore the magnetism of fresh-stretched mozzarella, especially one that has been hand-stretched according to a time-honored tradition. That's why every morning, bright and early, you'll find the Metropolitan Market cheesemongers already at work on the day's first batch of mozzarella.
This cheese is an art form: It all starts with fresh curd from top-quality whole cow's milk, which is added to very hot, salted water and stirred. As a beautifully soft cheese starts to emerge from this mix, it is stretched by hand as high as the monger can reach to ensure that all the curds are fully incorporated and the finished cheese achieves that perfectly silken consistency. Shaped into balls or braided, this fresh version is beloved for its utter versatility—cube it and toss it into salads, layer it into a melty panini, or use it atop baked pasta—and adored for its signature soft texture and mild, delicate flavor. Stop by the cheese counter at any time and you might just spot part of this process in action, as the cheesemongers lovingly stretch, shape, and then serve up pieces of this most wonderful cheese—to which we say, oh yes, please.