Response to COVID‑19
March 23, 2020
Temporarily Discontinuing Use of Reusable Shopping Bags
Effective Monday 3/23/20: we will only be bagging groceries using new paper bags from the store. While sustainability is still very important to us, this is a temporary and precautionary measure we are taking to protect our team members and customers. We apologize for any inconvenience.
Senior Shopping Hour, 7-8am, Now offered Daily
Effective Monday 3/23/20: We are extending our Senior Shopping Hour to include Saturday and Sunday. Now senior shoppers and and any other at-risk shoppers (see original post below) are invited to shop in our stores from 7-8am daily. Thank you for your support.
March 18, 2020
Discontinuation of Direct Mail Coupon Offers
Due to current circumstances, we are discontinuing promotional coupon offers until further notice. Thank you for your understanding.
Senior Shopping Hour, 7-8am Monday through Friday
Effective Friday 3/20/20: We encourage those at risk for serious illness from COVID-19 to take advantage of grocery delivery services or enlist friends or family members to shop in their place. However, we know this is not always possible, so we are creating a special time for our senior shoppers and any other at-risk shoppers, including pregnant women and those who are immunocompromised, from 7-8AM, Monday through Friday. We ask for all customers that have timing flexibility to help us support our community and observe this hour to allow us to provide extra space and additional assistance to these shoppers.
March 16, 2020
Update to Self-service areas in our stores
Effective 3/16/20 all self-service areas in our stores have been closed as a precautionary safety measure; this includes our hot food bar, soup bar, salad bar, poke bar and olive bar. Thank you for your understanding.
March 13, 2020
Metropolitan Market's Response to COVID‑19
To our valued customers,
As your neighborhood grocery store, we're taking steps to the best of our ability to make sure that you and your family have access to what you need. The safety of our customers and team members is of the utmost importance to us. As we continue to monitor how the Coronavirus (COVID-19) is evolving, I want to share some of the steps we are taking to better ensure the safety and well-being of everyone in our stores.
In addition to our detailed and regular cleaning procedures, we have increased the frequency of sanitation of all door handles, dining areas, and surfaces throughout the stores.
We have temporarily paused the use of mugs and other reusable serving containers in our coffee shop; however, we promise that sustainability is still an important priority of ours.
We have made wax paper sheets available and encourage customers to use them for picking up self-serve utensils in our hot bars, antipasti bars, soup bars, poke bars, and salad bars to help minimize contact.
In addition to team members who normally handle food and wear gloves in accordance with safe food-handling practices, our front-end team members are now wearing gloves, for both their own protection and the safety of our customers.
As an additional cautionary measure, we have temporarily discontinued all sampling. This includes postponing or canceling in-store tastings and events with outside vendors on a temporary basis. Many of these partners are dear friends of ours, and we look forward to bringing them back to showcase them and their products at a later date.
You may have noticed some regional shortages of certain products, such as sanitizing wipes and other cleaners, and we have been working hard to find solutions to get these items back on the shelves as quickly as possible. We have also placed purchase limits on some items to ensure that they are available to everyone.
COVID-19 is ever-evolving, both globally and within our community. We are closely monitoring all local public health notifications, as well as the Centers for Disease Control and Prevention (CDC) for updates.
Our customers and our community are at the center of everything we do. Thank you for your continued confidence in Metropolitan Market.
With gratitude,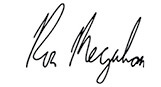 Ron Megahan
CEO, Metropolitan Market
For more information on COVID-19, please visit the Centers for Disease Control and Prevention and the Washington State Department of Health