About Us
New Crown Hill Location
Now Open!
June 26, 2023
|

by Staff Writer
Metropolitan Market is proud to announce the opening of our newest store location at 8532 15th Ave NW, Seattle, WA 98117. Crown Hill will be our tenth grocery store near you.
"Food is about bringing people together, facilitating meaningful relationships, and feeding long-lasting memories," said Metropolitan Market CEO, Ron Megahan. "We are absolutely thrilled to be joining the Crown Hill community and we look forward to meeting our new neighbors soon."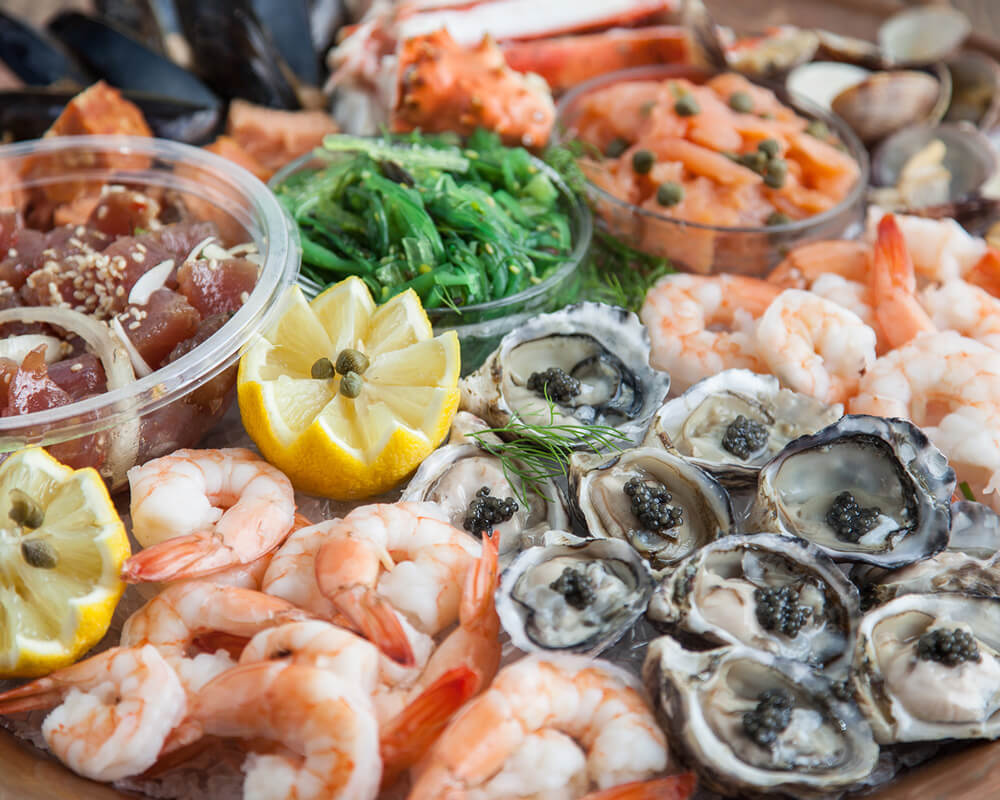 The new store will feature everything from grocery essentials to carefully curated international and local specialty items, along with fresh-baked and delicious made-to-order items, all in one convenient shopping experience. Produce of the highest quality, including locally grown fruits and vegetables and the widest assortment of seasonal favorites, is the standard.
The floral shop will offer custom and ready-to-go floral arrangements and hand-tied bouquets. The fish market will feature local shellfish arriving daily.
The wine and beer department will offer more than 1,200 wines, beers, and spirits, including exclusives, limited releases, and hard-to-find items.
Metropolitan Market's additional unique offerings:
The Bakery offers specialty cakes, local pies, pastries, and it's the home of "The Cookie," a local legendary favorite, baked fresh and served warm all day. Local bakeries Belle Epicurean, Macrina, Milkvue, and many more can also be found in our grocery store.
The Café will brew Caffé Vita's locally roasted coffees. Trained baristas will serve everyday espresso favorites and single origin drip along with handcrafted seasonal beverages, a selection of teas, and more.
The cheese selection will provide a vast assortment, including Sottocenere®, Salt Spring Island fresh Chevre, Whatcom Blue and Metropolitan Market's very own fresh-stretched mozzarella, prepared in-store. Certified Cheese Professionals will be available to help you create the ultimate cheese or charcuterie board.
The Butcher Shop has everything shoppers need to master mealtime. Not only does Metropolitan Market operate a full-service butcher shop in every store, but they also craft restaurant-quality, ready-to-cook meal options, including burger patties, kabobs, meatloaves, pre-marinated options and more, all made with fresh, in-season, quality ingredients. We pride ourselves on service, and you can request special cuts to order free of charge.
The Kitchen Shop will be filled with a large selection of everyday housewares, kitchen tools, cutlery, linens, and more along with on-trend gift items, candles, and cookbooks. Selections are curated by brands locally, domestically, and internationally, for a comprehensive, and quality-driven, approach to support your every need in the kitchen.
The Wellness department will offer a wide range of health and wellness products from vitamins and supplements to cosmetics and aromatherapy. With over 5,000 wellness and personal care items across over 500 brands the wellness department offers a unique and inviting experience.
An extensive showcase of made-to-order foods will be available, including Metropolitan Market's signature prime rib sandwich and mojo Caribbean pork sandwich, in addition to ramen noodles, a daily variety of soups, salads, and hot bar entrees. Salads made-to-order will be available with ingredients rotated throughout the seasons. Upon opening, guests can expect to find unique menu items such as our Sichuan Tofu & Citrus Bowl, Northwest Smokehouse Salmon Bowl, and the Power Bowl among an array of others.
Metropolitan Market is your trusted local source for top-quality products and unique specialty items in an enjoyable neighborhood marketplace environment. It's the ideal place to discover, create, and share one of life's greatest gifts: delicious food. Metropolitan Market was founded on a culture of curiosity and an unparalleled respect for quality. It's a food-forward approach that has defined our philosophy in the Northwest since 1971. Locally operated, Metropolitan Market has always worked hard to be the place where people come to experience the best specialty products and shop for every-day grocery essentials in an inviting and inspiring store environment. Visit one of our nine (soon to be 10) Western Washington locations.
Rendering by Cushing Terrell