Our Experts
Jens Melin
September 19, 2022
|

by Shauna M. Ahern
"I've been interested in baking since I was very young. I received a Holly Hobbie oven when I was 4," says Jens Melin, head baker at Metropolitan Market. "Immediately, I loved it. I haven't stopped baking since."
Melin became the head baker at Metropolitan Market in early 2020. He began working with Judy Bequette, the Director of Food and Beverage at Metropolitan Market, to develop the recipes she and others had been dreaming of offering at the bakery.
The work of developing and testing recipes has been one of Melin's joys for decades now. "Right after high school, I took a job at Larsen's, a Scandinavian baking institution in Seattle," says Melin. "I learned to get a taste of almond paste and all things Danish."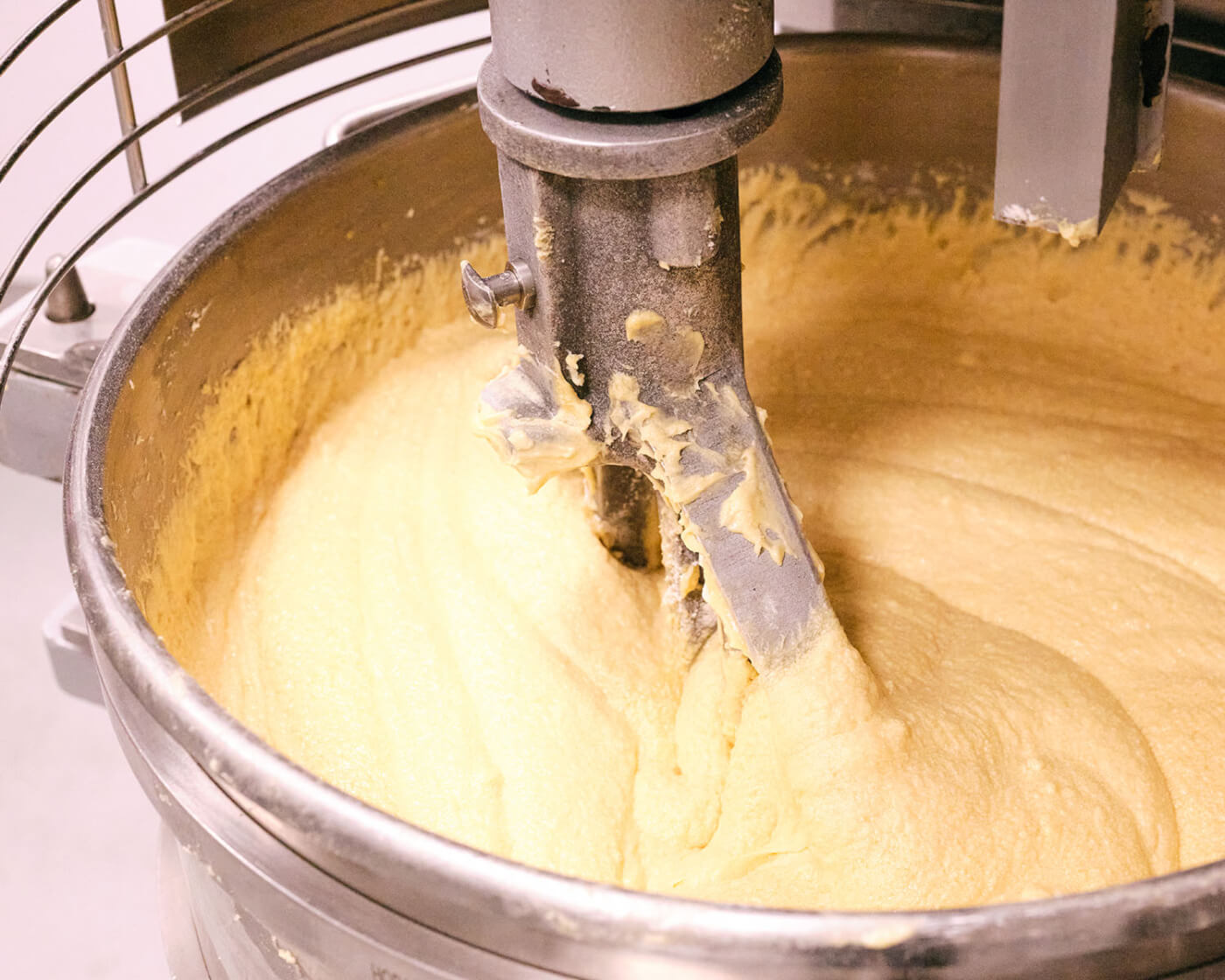 After Larsen's, Melin learned more and more refined baking techniques through his work as pastry chef for the El Gaucho chain, then head of the bread, desserts, and breakfast program at Stumbling Goat Bistro in Phinney Ridge. "There, I refined my croissant and Danish work by making everything from scratch. All by hand. Marble rye, doughnuts, and more," he says. When Stumbling Goat closed, Melin did pastry work for the RockCreek for a few years, a locally loved restaurant with an impressive reputation.
When the job opened at Metropolitan Market, he jumped at the chance to work in a non-restaurant bakery. When the pandemic began, he felt especially grateful to be part of the team of dedicated bakers.
But the work keeps him hopping and figuring out what to do next.
"I never know what's coming down the pike. Our CEO keeps us on our toes. But I love that," says Melin. "That means I'm always trying something new."
"When I began working at Metropolitan Market, we were at the Uptown location. We were given permission to put in a new rack oven. But we couldn't get the old oven out. We tried everything, including blowtorches. Nothing worked. The people from Hobart — the makers of the oven — came out to help. Within a few minutes, they said to us, 'I don't see how the people who put this oven into the kitchen ever got it in here!'"
Melin tells the story with a laugh. He's accustomed to surprises like this, being a baker. Now the central bakery kitchen lives at the Mercer Island store.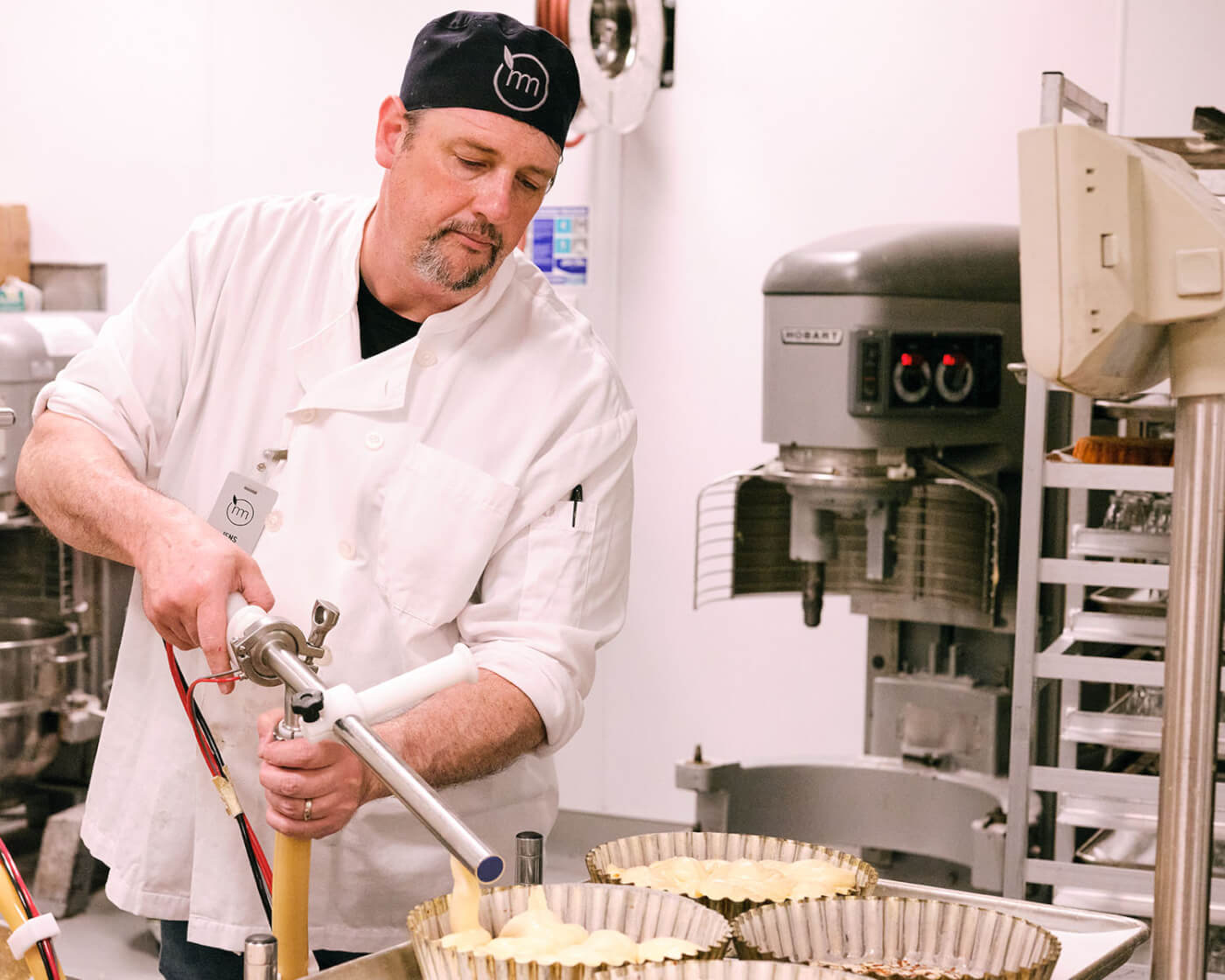 All of these curious circumstances only fuel Melin's brain for new creations. For example, he's the creative mind behind the final recipe for the Metropolitan Market signature Everyday Almond Cake; an ever-so-popular creation that's at least 1/3 almond paste (yum!) and smells of heavenly vanilla.
Under Melin's leadership, the Metropolitan Market bakery team can create a whopping 300 Everyday Almond Cakes a week. This is partially due to a mixing machine with a free-standing hydraulic pump and an 80-quart bowl; picture an at-home electric mixer and bowl, but way bigger!
"It's really fun to watch. I love the process," he says.
Melin admits that he loves the capability of the machines almost as much as the cakes. "I'm fascinated by how the machinery comes to play in the process." And he laughs, "I'm always wanting to make my own versions of the produced food I loved as a kid. No one can buy me all the treats I want, so I keep making them."
Even when he goes home at the end of a long day, Melin still keeps thinking about baking. "Oh, that never stops. Somebody sends me a new YouTube video with an unusual cake? I have to try it. It's research."
We can't wait to see what he comes up with next.