4|30 Recipes
Gameday Grilling
Sunshine, sports, and good food
September 7, 2022
|

by Brooklynn Johnson
Huddle up for a hot take: You don't have to love the game to love gameday food. It's not like we're making jalapeño poppers on just any weeknight, but oh boy, are they delicious. Celebrate the return of sports season by firing up those grills and whipping up some of these mega-easy 4-ingredient appetizers.
Chorizo-Stuffed Zucchini
I hear you, zucchini-anything might not seem like a gameday winner, but stuffed with melty mozzarella, savory chorizo, and spicy mayo? You have to try it, trust me.
BBQ Bites
I guarantee that these will be the first to go at your next shindig. They're an easier version of burnt ends; normally made with time-intensive brisket, these are made with hot dogs.
Artichoke + Crab Quesadillas
This recipe might win the award for easiest crowd pleaser. The ready-made artichoke and crab dip becomes the perfect filling to compliment cheese in these unique quesadillas.

Bacon-Wrapped Jalapeno Poppers
MVP = Most Valuable Poppers. It's classic gameday grub for a reason, but the pimento cheese really takes these peppers to the next level. Pro-tip: While thick-cut bacon is great for ALMOST everything, go for the thin cut strips here. It's much easier to wrap around the peppers and make sure everything gets cooked evenly.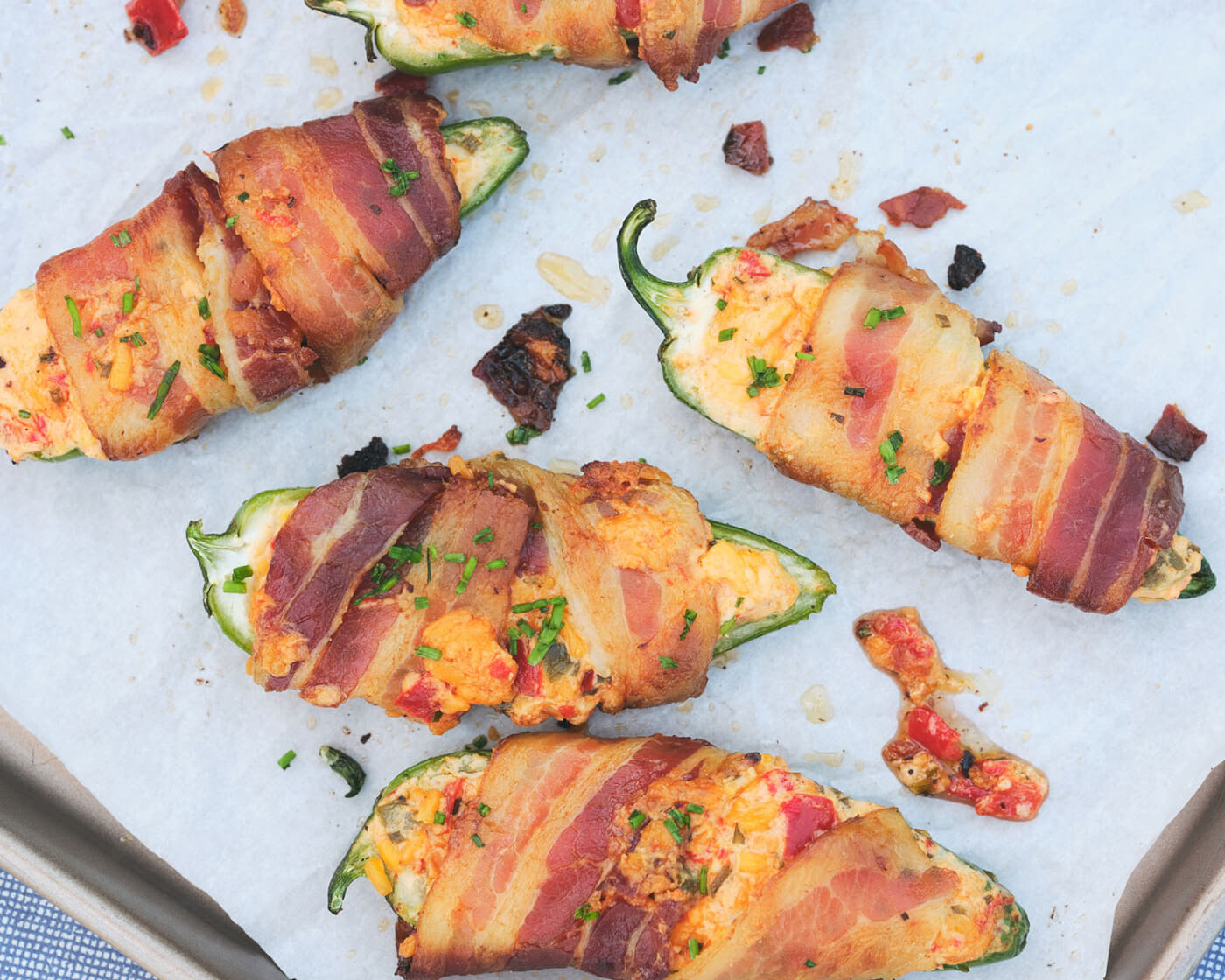 Grilled Corn Guacamole
Did you even watch a sports game if there was no guac? The smoky, charred flavor that comes from grilling the corn gives this guacamole the perfect kick. Top with crumbled queso fresco and serve with tortilla chips.