Meet The Maker
Chris Gorman
Chris Gorman's Playlist: Make Wine, Cook, Play Guitar, Repeat
March 24, 2022
|

by Denise Sakaki
In an alternate universe, Chris Gorman is a guitar-slinging rockstar with the "rock dots" over the "o" in his name, and in a neighboring parallel universe, he's a chef creating culinary art in a flame-scorched, fast-paced restaurant. It's this current universe that has the best of all realities, with Chris Gorman as the rockstar winemaker who dabbles in Iron Chef-like feats in the comfort of his at-home Kitchen Stadium. "All I do is cook and play guitar," he admits when asked what fuels his creativity as a winemaker. A wise and wonderful way to approach life, focusing on the things one loves, as it inspires the vintages from Gorman Winery.
Cultivating Success
That ability of doing what one loves was dutifully earned, as Chris Gorman's debut in the wine world was from the ground-up, working for a small Italian wine importer after college. Starting as a delivery driver, he had never bought a bottle of wine prior to this, but once he discovered what the magic of a bellissimo Barolo could do, he embraced wine culture whole-heartedly. He began from the business side of wine, in wholesale for ten years before dabbling in home winemaking, and then as he puts it, "Now I can't stop!"
Since then, Chris has overseen nearly 20 years of Washington harvest seasons and earned consistent scores of 90+ from Wine Spectator, Wine Advocate and Wine Enthusiast across his portfolio of vintages. Gorman gives the region credit for being so consistent over the years, making Washington unique and something to be grateful for. Despite seasons varying slightly, he says, "Some are a little warmer, some are a little cooler, but all have made stellar wines."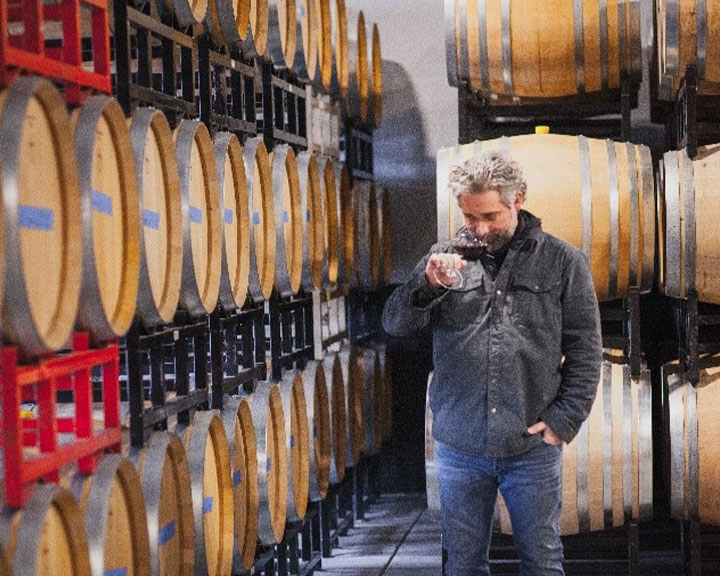 Rising Star
A healthy ecosystem can also be seen within the community of winemakers, especially in the continuously growing Woodinville area. Considered a tight-knit group of winemakers, Gorman jokes, "It's funny, with over 100 tasting rooms in this city, you'd think we would be a little more cutthroat. It's a small town with an artisan feel around it. Creative folks tend to be more supportive." When he talks about respected peers like Mark Ryan McNeilly or Chris Sparkman, it's more in terms of brotherhood than business, as they, like many well-known local winemakers, grew up together within the industry. For a relatively young wine region like Washington, Gorman believes one person's success is something everyone can celebrate, as it only boosts the profile of the Northwest.
Winemaker's Mix Tape
The ability to be unique and show one's personality adds to a wine's appeal and the winery's following – Gorman Winery's wine club is referred to as The Gorman Army, a likely nod to the band fandom of the KISS Army. Instead of Old-World European décor adorning the tasting room walls, it's a collection of prized autographed guitars and irresistible AC/DC pinball machine. "We have always tried to make serious wines while keeping our persona a little less serious," states Chris, who makes it a point to encourage a spirit of fun and a chance to relax, for wine tasters and winemakers alike. Their Woodinville tasting room in the hub of the Hollywood District has always had an unconventional rocker vibe with its music memorabilia and pinball wizardry. As things adjust into what he aptly calls the new "New" of the Pandemic reality, it's a return to hearing Led Zeppelin, Cheap Trick or Dream Police on regular rotation in Woodinville, or at their impressive new space in Maltby in neighboring Snohomish County. Opened in 2021, Gorman's was one of several wineries who took up residence in what is collectively known as The Vault, with ample workspace built to-spec for each winemaker, plus tasting and event space. "Ironically, 2020 was an amazing year for our wine production," says Gorman, noting the unexpected benefits of a troubled time. "Harvest was amazing and being locked down in our winery, our crew really excelled and focused on our jobs. We made more wine in 2020 than we did prior."
A Devilish Vintage
One of the wines Chris is especially pleased with is their 2020 The Devil Makes Three, a rich Cabernet Sauvignon that was 100% barrel-aged. He describes it as "opulent and aromatic," and something different from previous Cabernets he's made. While he typically sources from the well-known Red Mountain region, he sourced from other appellations, resulting in a wine he's proud of, and excited for people to try. For those already familiar with Gorman's wines, trying The Devil Makes Three alongside his 2019 Old Scratch Cabernet would be an interesting comparison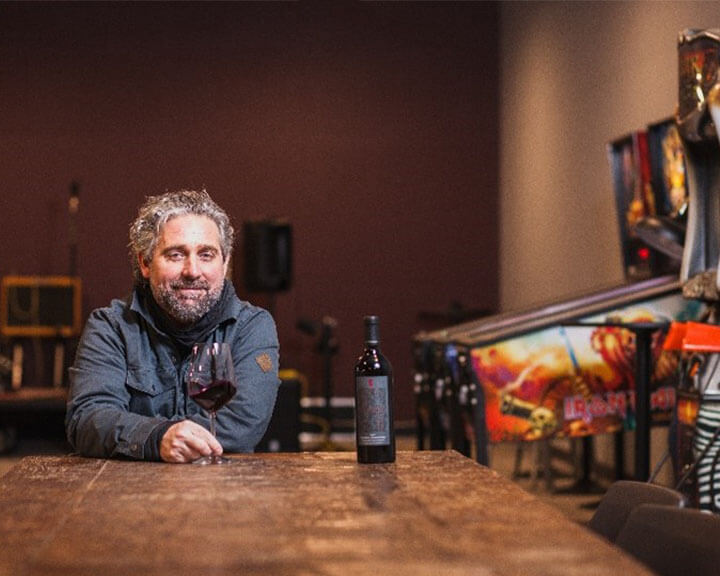 Always in a culinary mindset, he's a fan of pairing this wine with Metropolitan Market's own prime rib sandwich, heavy on the au jus and horseradish. He credits that exact sandwich with powering his early years as he was starting the winery, working long hours, with less time to indulge his hobby of cooking. Since then, he's thankfully able to make time in his home kitchen and can indulge in homemade paella on a regular basis, likely with a glass of Chardonnay in hand as he cooks.
The energy and optimism Chris has for what's ahead, both for his winery and the region in general, is a hopeful note after the dark early days of the Coronavirus. He applauds his team's hard work and effort to pivot with the changing times, reinventing themselves at a moment's notice; when he thinks back on that rough period, he states, "We survived." It's spoken as a badge of honor, something hard-won, and indeed worth celebrating as Washington winemakers collectively move forward.
On the Horizon
The Vault at Maltby, the location of Gorman Winery's expanded workspace is elegantly modern and worth checking out, especially for those wanting to have a relaxed wine tasting weekend but skip the crowds that tend to flock to Woodinville's Hollywood District on a sunny day. Neighboring alongside Gorman's location is Two Vintners, Covington Cellars, JM Cellars, Laterus, Guardian Cellars and J.P. Trodden Distilling.
Gorman Winery Hollywood Hill Tasting Room | 14505 148th Avenue NE, Woodinville WA 98072
Gorman Winery | 9206 200th Street SE, A4, Snohomish, WA 98296