Meet The Maker
Jason Gorski
Jason Gorski on Wine: Serving Up the Spirit of Curiosity
March 24, 2022
|

by Denise Sakaki
Jason Gorski came to the Pacific Northwest with a biology degree from Duke University and a lifelong appreciation over the process of cultivating something new, namely wine. He has been a part of DeLille Cellar's celebrated history for over a decade and named Director of Winemaking and Viticulture in 2019, but the impressive title needn't intimidate anyone – Jason remains, as always, an observant and curious student of all aspects of wine, from the grape to the glass, and why the Northwest is such a rare gem among the various wine regions.
The Spark of Inspiration
A spark was lit in Gorski's mind after taking a microbiology class, where the lab experiments produced practical creations, like mushrooms, sauerkraut and, of course, beer. "It suddenly dawned on me that I could make my own food, beer and wine, and my determination grew from there, "Jason recalls. "I knew I should give winemaking a try and began at my first winery basically right after graduation." His emotional connection to wine had developed from a personal place, through the preparation and enjoyment of family dinners, making of fond memories that he carries to this day. "Wine enjoyment is what ties all of us together, the common ground the community is built on," he says.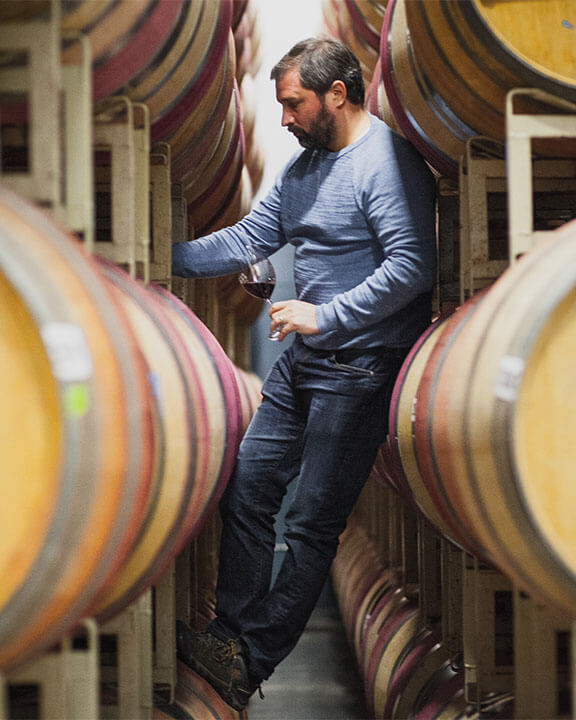 What the Northwest Does Best
As someone who arrived when Washington wine was gaining momentum in the viticulture world in the early 2000s, Gorski has the perspective to identify and praise unique qualities of the area, both agriculturally and culturally. He cites the diversity of varietals (over 70 types of grapes are grown in WA, the second largest wine-producing region after California), as well as the multiple wine styles that vintners have the freedom to play with. Unlike larger, more competitive wine producing regions who may feel a greater pressure to stick with market trends, Gorski points out that Washington retains its encouraging atmosphere, where the wine community can engage with itself in a friendly and open manner. "The wine industry is very small; treating everyone with respect and offering transparency and fairness to everyone will always offer benefit in the long term." Gorski emphasizes that for Washington wine, "there is no One Thing. For the most part this is beneficial; in Washington there is an incredible sense of freedom of expression. The pioneer spirit of exploration continues to thrive."
Crafting Effortless Food and Wine Pairings
Gorski is clearly in love with what he does and isn't afraid to take his work home with him, as he regularly incorporates wine with his culinary skills. He cites cooking as "One of my best creative outlets – I can cook a meal in minutes, whereas a wine takes years and years!" He and his wife regularly prepare dinners paired with the white Bordeaux-style blend, Chaleur Blanc – his wife's favorite – and an effortless companion to a variety of foods. They have a special notebook to write down favorite recipes. One of the winery's first vintages, the D2 (it was literally the second wine produced, next to Chaleur Estate), remains an essential staple for overall popularity, due in part to its versatility with food. A red blend, D2 is Merlot-forward, with Cabernet Sauvignon, Cabernet Franc and Petit Verdot, which Gorski describes as being an accessible and balanced red wine, recommending it with roasted or grilled chicken, pizza or pasta, even chocolate desserts. In short, it's an easy crowd-pleaser if feeling stumped over what to serve at a dinner party.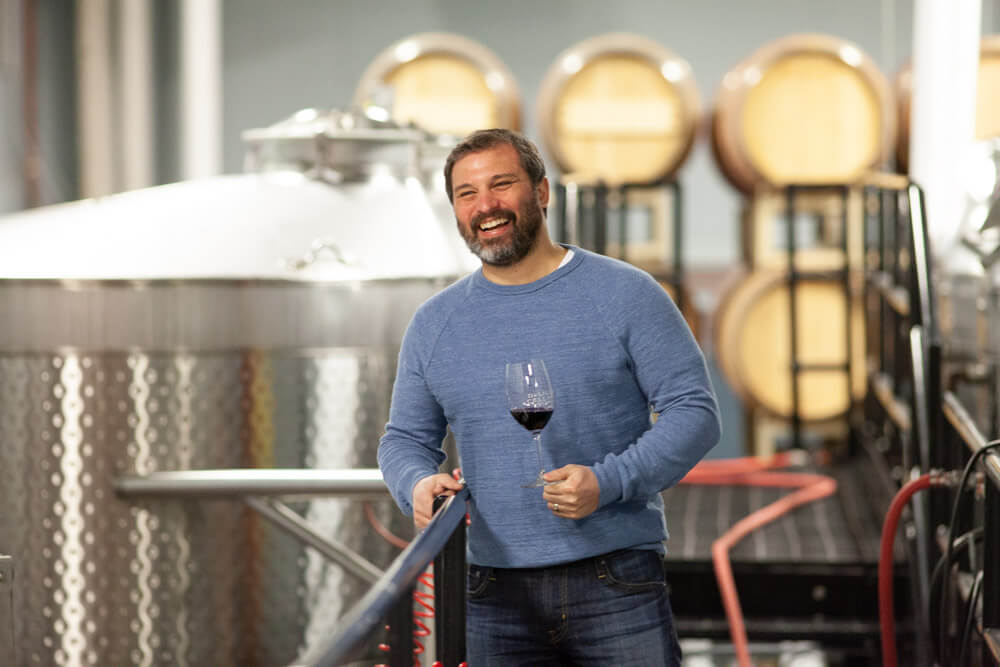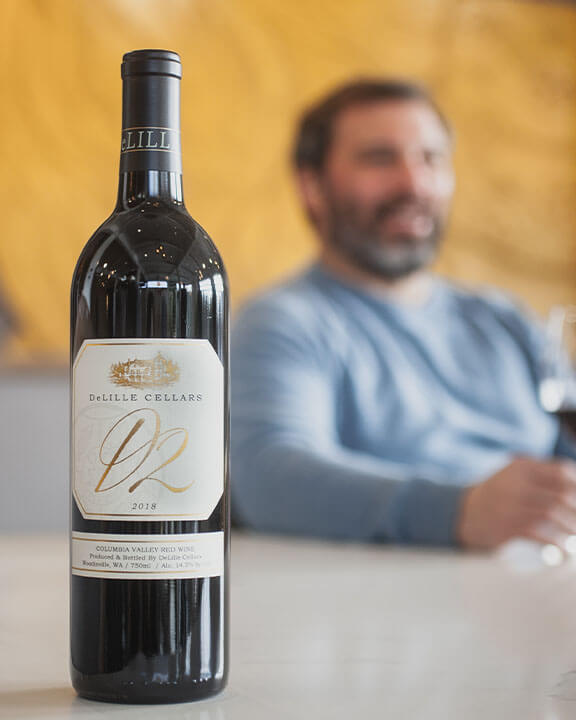 Keeping it Real
That spirit of accessibility is something Jason Gorski attempts to convey with wine, not just in the ones DeLille makes, but all the regional wines, given the unique diversity that's available. Humble over his own achievements, Jason exudes praise over the camaraderie and incredible skills of the winery community at large, emphasizing the point that the quality of Washington wine is as a result of the unique cultural "terroir" of its people, driven by that same spark of curiosity that have drawn so many towards the fruit of the vine.
On the Horizon
DeLille Cellars was one of the first Woodinville winemakers to renovate the old Redhook Brewery in Woodinville, converting the space to a spacious, modern tasting room, as well the recent opening of The Lounge, a full-service restaurant and bar, right next door to the tasting room. Serving seasonal ingredients and comfort food favorites, The Lounge also has a unique "Explore and Compare" wine menu, offering guests specially selected, similar wines by style, to experience a comparative tasting by way of a smaller 2oz pour, a full glass or by the bottle. The Lounge has a seasonal patio space that anticipates opening for warmer months, so keep an eye out for the chance to dine al fresco. 2022 marks the 30th anniversary for DeLille.
Let's Get Pouring
Pick up a bottle from a variety of options at any Metropolitan Market location, or go have a glass straight from the source, at their tasting room or their restaurant The Lounge:
The Tasting Room at DeLille Cellars | The Lounge Restaurant
14300 NE 145th Street, Suite 101, Woodinville, WA 98072