The Goods
Easter Baskets
10 Super-Cute Gifts to Put in Easter Baskets
April 5, 2022
|

by Monica Hart
Bunnies, bracelets, and bath bombs – oh, my! From your little ones to the grown-up kids, we're here to help you find a little something for everyone's Easter basket. We've compiled a list of our top ten favorite Easter Bunny-approved basket stuffers. Find nostalgia-inducing vintage toys, stunning vegan beauty and makeup items, and the cutest, softest little stuffies you've ever seen.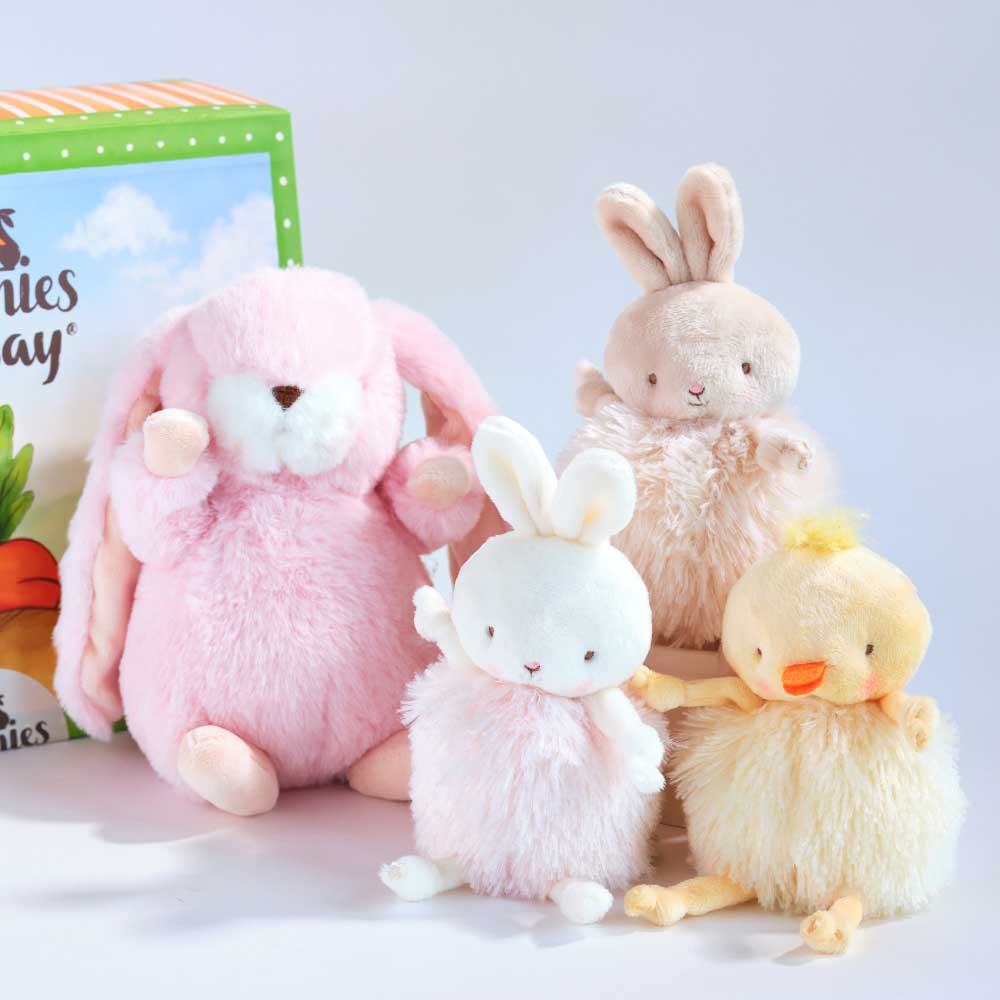 Bunnies by the Bay
These limited-edition stuffed animals from Bunnies by the Bay in Bellingham, WA are a perfect addition to any Easter basket. They are unbelievably soft and have sweet little embroidered faces.
Happy Bunny Pens
More bunnies! Put a smile on their faces with these adorable Happy Bunny Pens, in an assortment of springy pastel colors. These playful pens with a bunny topper are a hopping good find. I mean if there's a cuter pen around…we're all ears.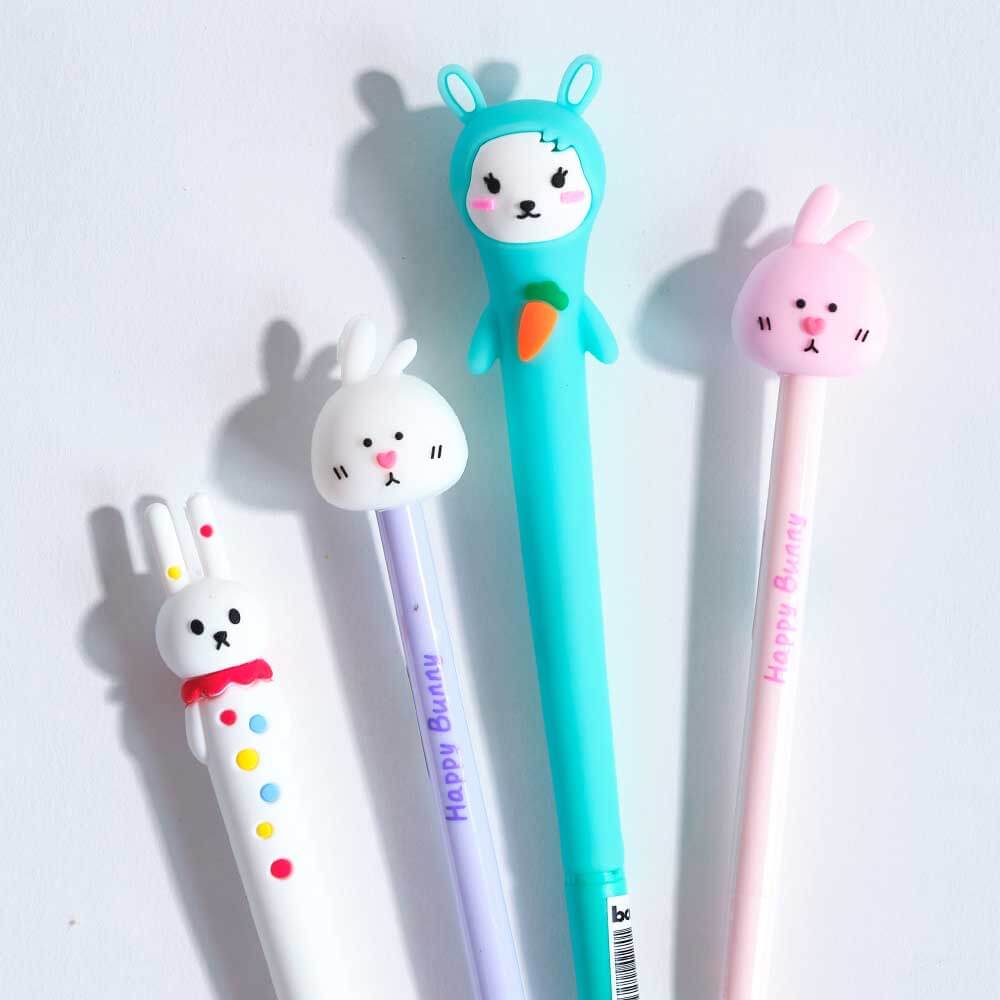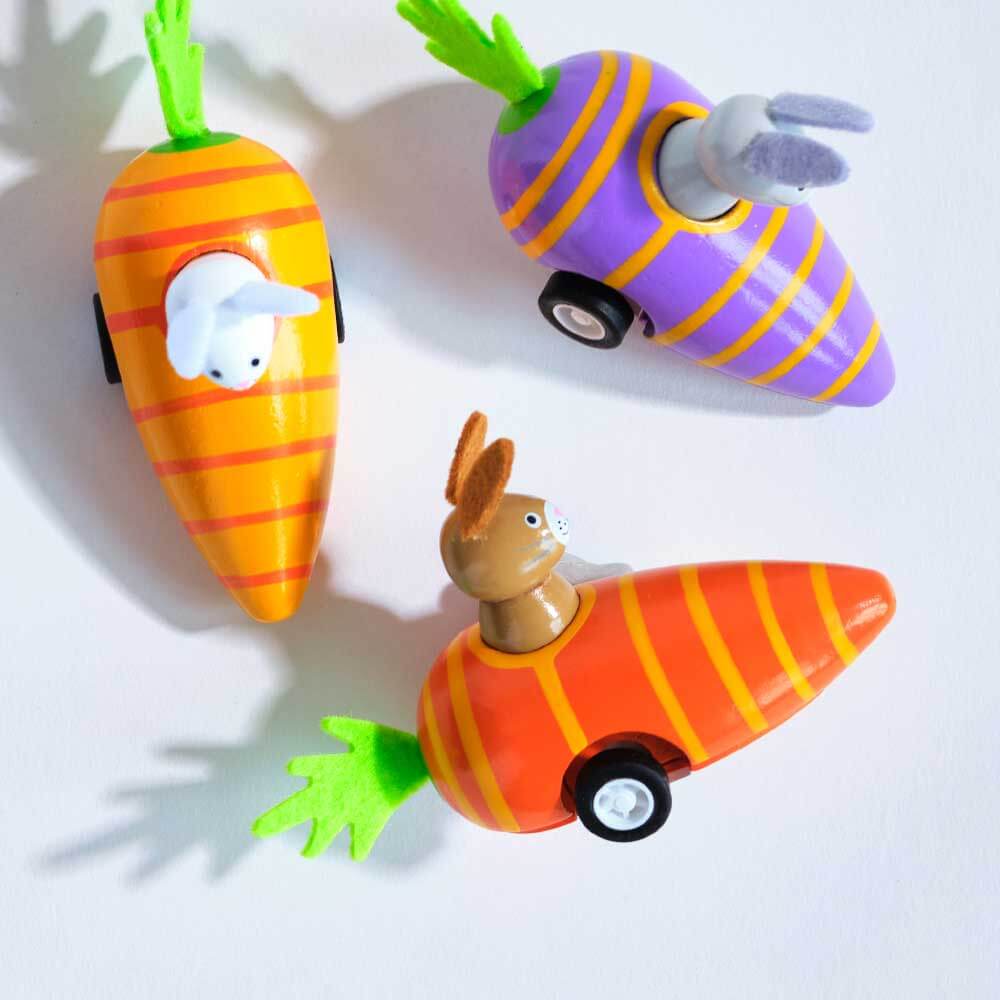 Pull Back Cars
Rev up your Easter party with an heirloom-quality toy. These darling wooden bunnies are ready to roll through your Easter celebration. Just pull back and let go for a burst of speed. Raise the checkered flag this Easter with pull back cars and watch the fun unfold.
Vintage Toys
Add a blast from the past to your Easter fun with novelty vintage toys. Get the kazoo band back together, predict the future with Fortune Teller Fish, or challenge your intellect with throwback puzzles. Load up on our nostalgic retro gifts for a day of old-school style fun and games.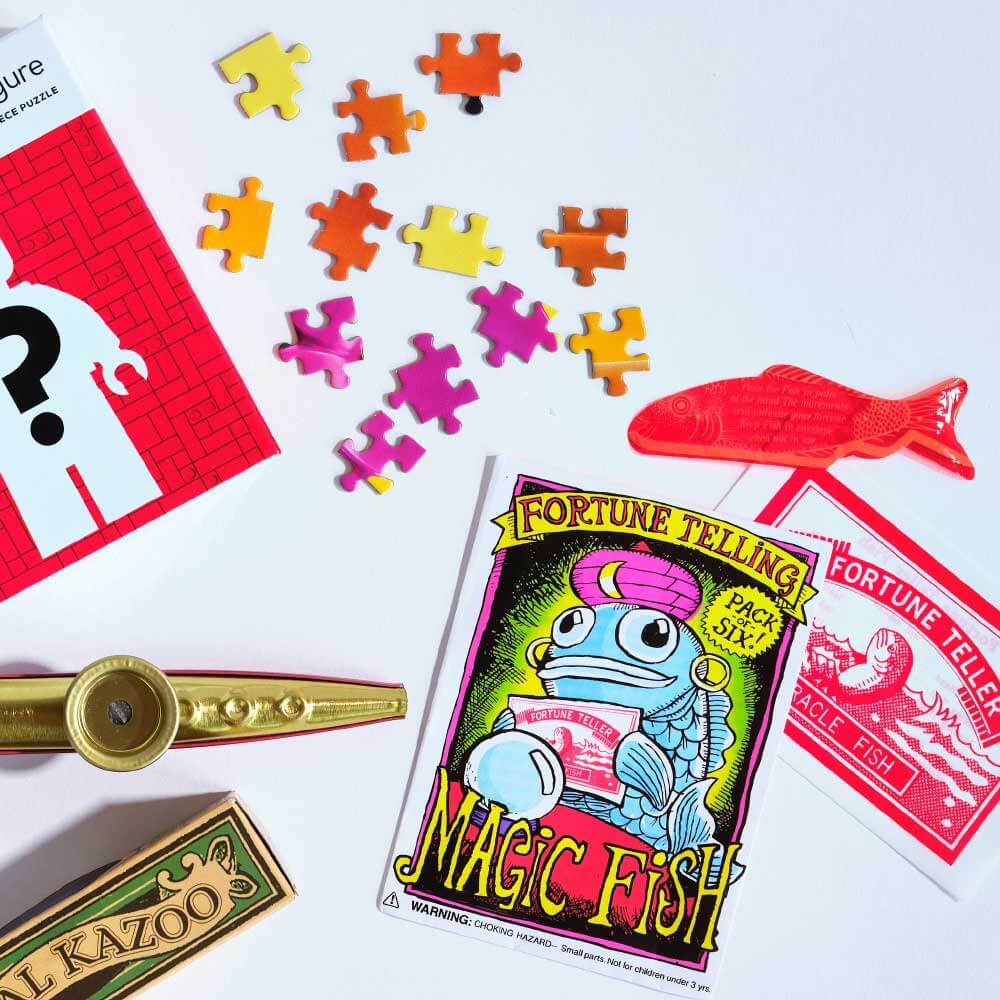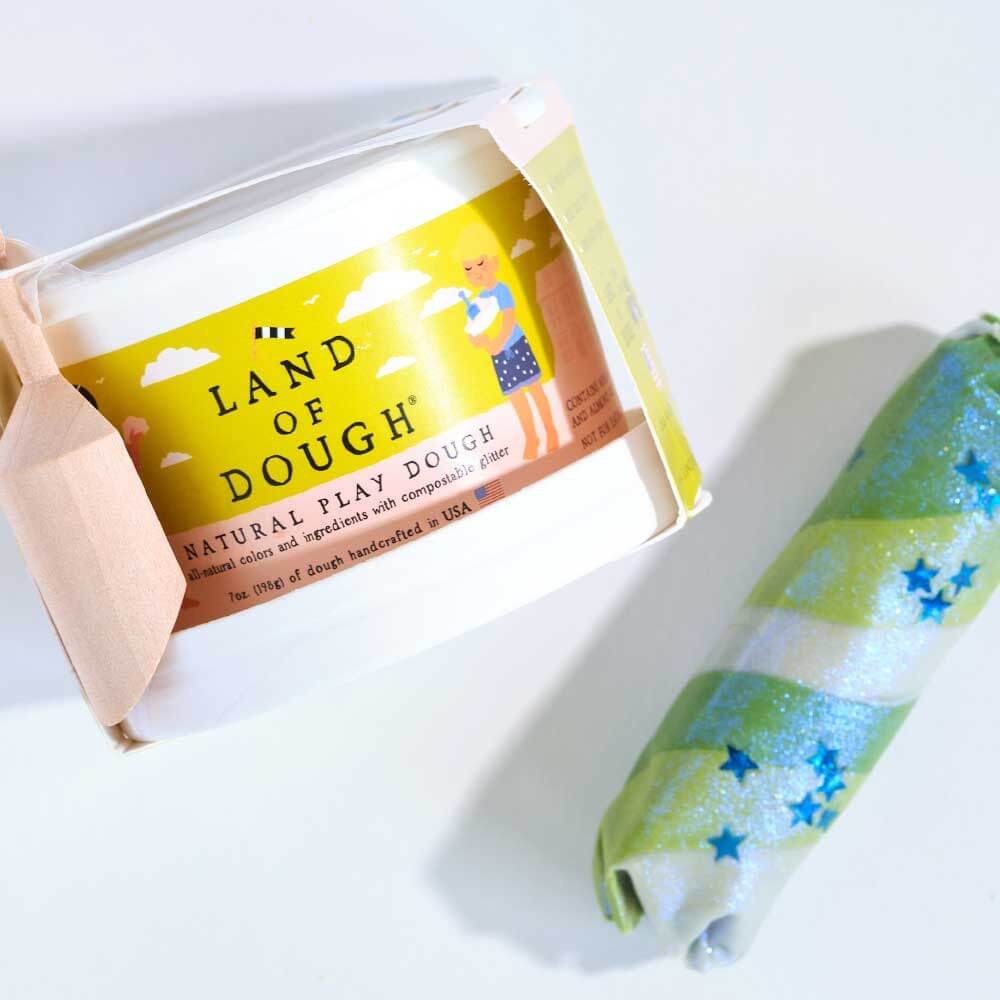 Land of Dough
Let them squish! Add some whimsy to your Easter baskets with Land of Dough play dough. Land of Dough is handcrafted from all natural ingredients, featuring calming essential oils and eco-friendly glitter. Grab some of these luxe dough cups and let imaginations go wild.
Calico Sun Jewelry
Have them play dress-up with charming accessories in springy hues that add a positive, sun-kissed vibe to your Easter celebration. Shop our darling array of Calico Sun jewelry and berets to add some serious sparkle to your Easter basket. And once you've got the accessories, you can complete the look with fun nail art.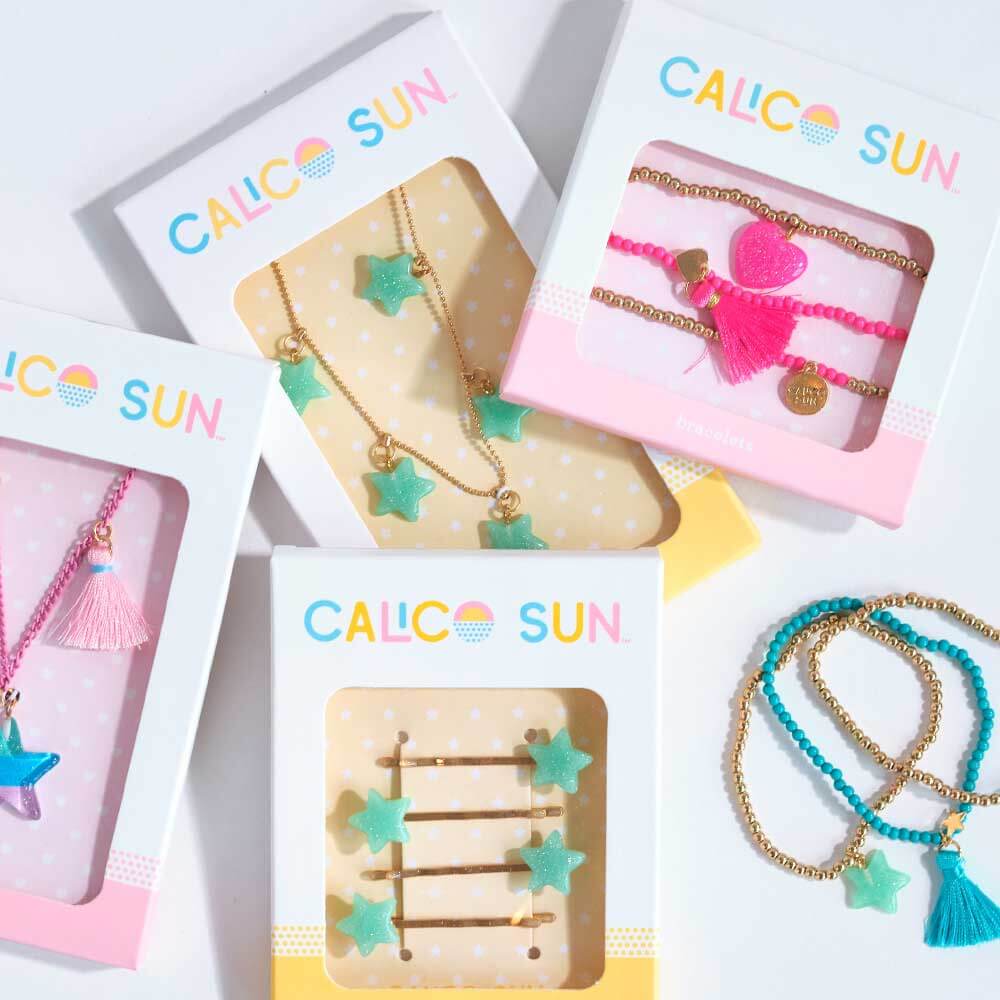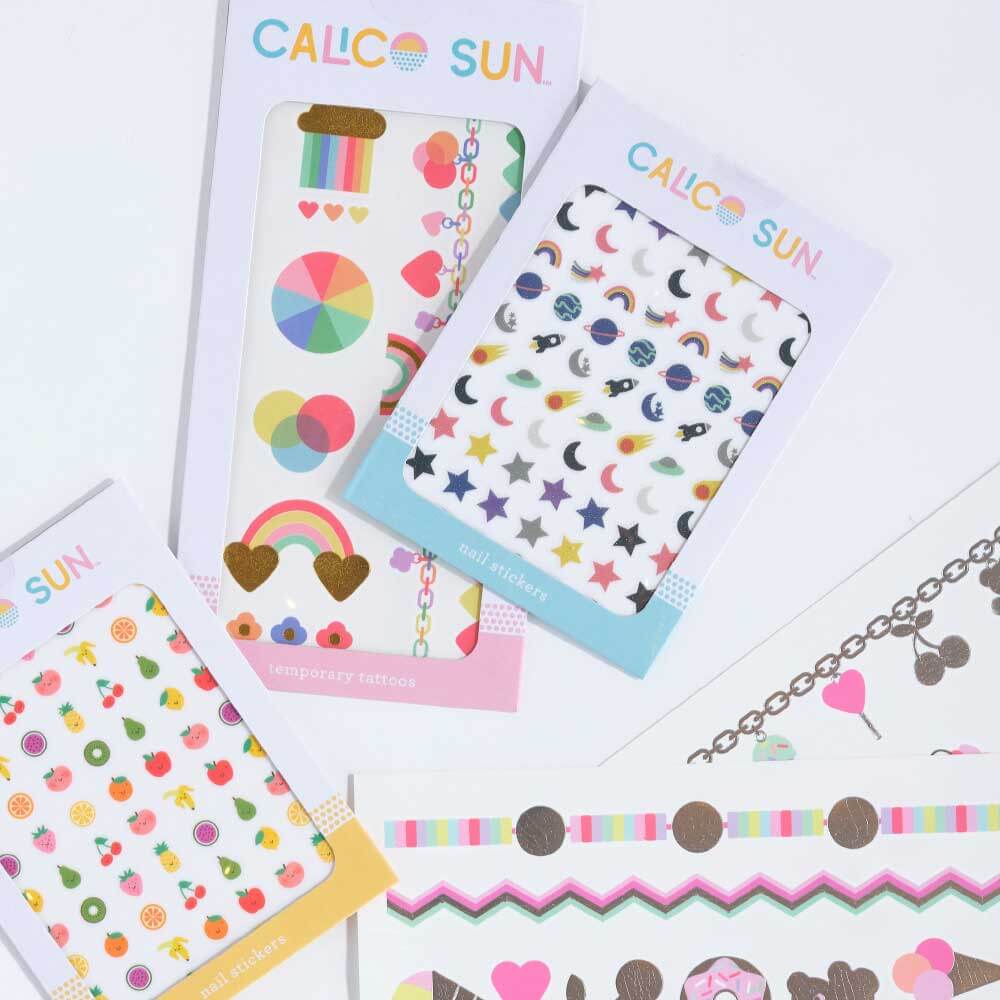 Calico Nail Stickers & Tattoos
Kids will love to express themselves! Decorate their digits and show off their style and with an assortment of Calico nail stickers and temporary tattoos. Pick up a few sheets to take their nail game to new heights or add super cute, temporary tattoo designs right on your skin.
Chocolates/Candy
Load up your Easter baskets with mouth-watering candy sure to satisfy any sweet tooth. Marich confections feature fantastic flavor combos that are decadently delicious. These chocolates are also sustainably sourced, and created by second-generation candy makers, with a proud European heritage.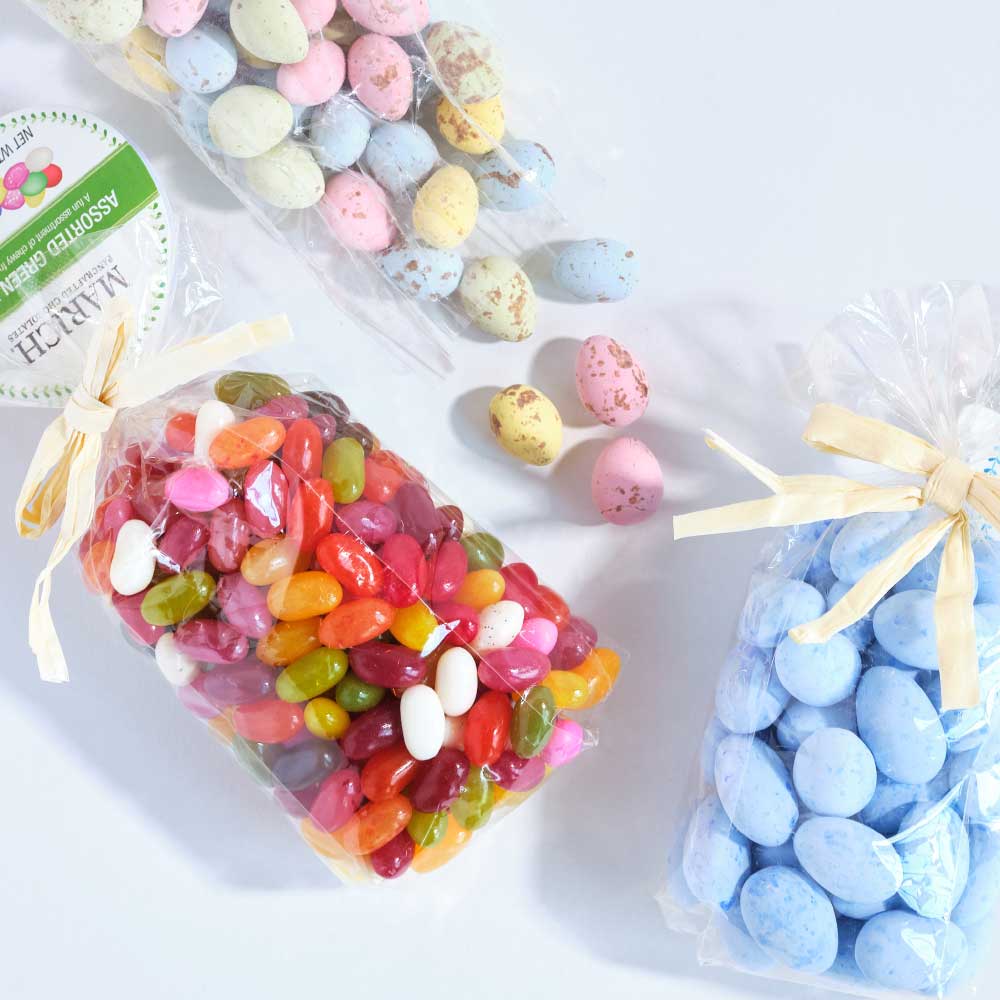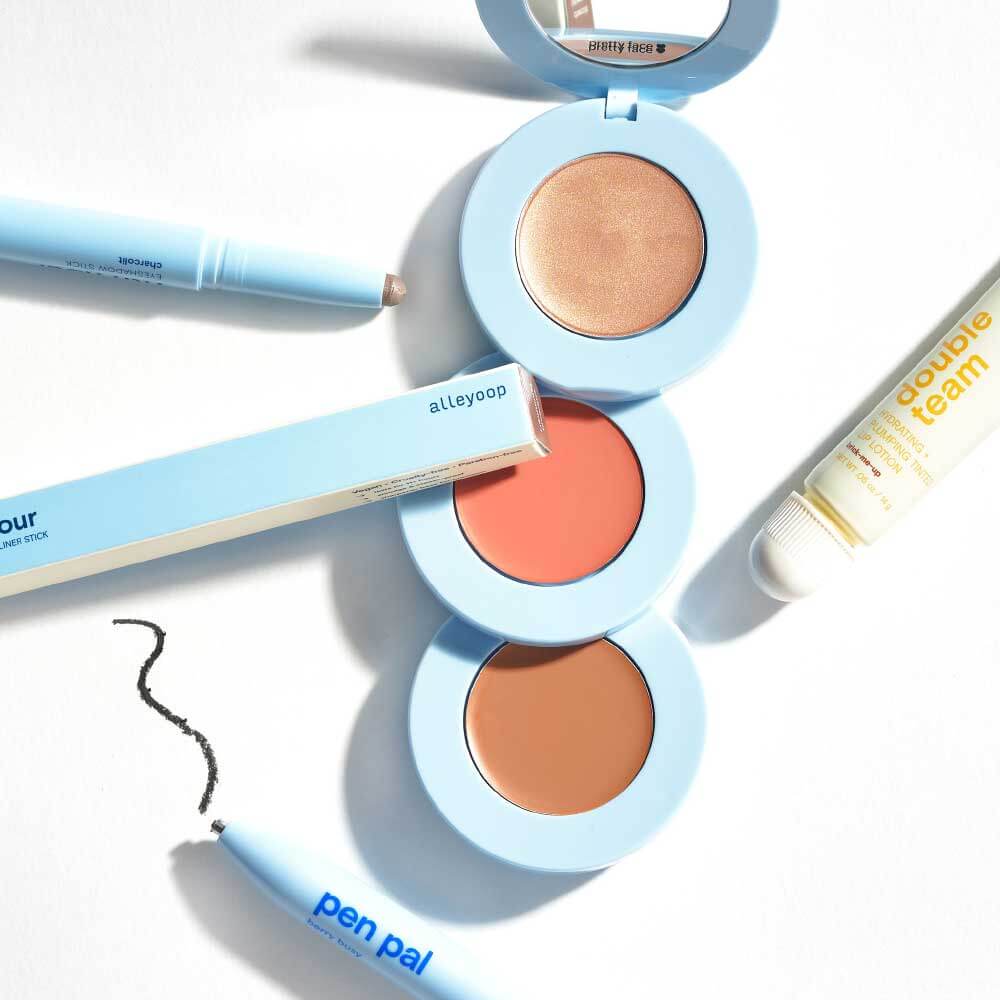 Alleyoop
Multitasking makeup you can feel good about. Give a beautiful time-saving gift this Easter with Alleyoop multifunctional makeup. It's a 3-or-4–in-1, clean makeup, which means you can get a gorgeous, natural glow up in no time at all. Alleyoop is infused with luscious jojoba and sunflower seed oil, plus, the products are vegan.
Bunny Froth Bombs
These limited-edition Pacha French Lavender Bunny Bombs are a fun addition to any spring basket. Handcrafted with essential oil, this Froth Bath Bomb creates an herbaceous, floral aroma to calm the body and mind.