The Goods
Lessen the Load
Early Bird Thanksgiving Shopping
November 10, 2022
|

by Brooklynn Johnson
Let's set the scene here: It's a couple days before Thanksgiving. You're at the grocery store. The lines to the registers wind through the aisles and hit the back of the store. You're struggling to find your go-to holiday items. It's loud. It's crowded.
Not this year. This year, you're getting ahead of the curve. Avoid the last minute scramble by getting as many Thanksgiving ingredients as you can the week before; anything non-perishable or freezable. Here's a good place to start:
Pantry Essentials
If it doesn't need to be refrigerated, get it early! Often times, things like canned pumpkin, turkey stock, and marshmallows are some of the first things to run out at the stores. You want your brine mix, crispy fried onions, and canned cranberry sauce the week before T-Day.
Frozen
Use every nook and cranny of your freezer. Seriously, if you can freeze it, do it. Think pie crusts, rolls, and even ice cream. Pro tip: Start eating and clearing out to make room in the freezer.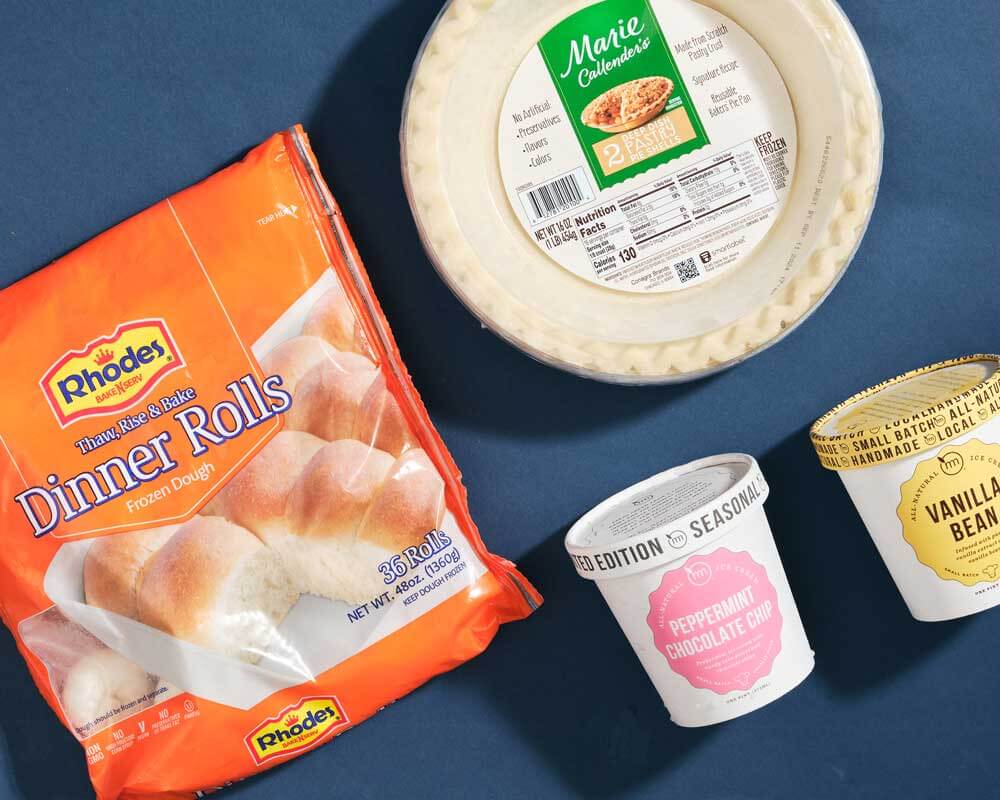 Drinks
The biggest party foul? When the drinks run out! Stock up on bottles and cases now; wine, beer, seltzers, and non-alcoholic favorites.
Storage Solutions
Thanksgiving is the biggest leftovers day of year, and you're going to want to make sure you can package it all up. Stock up on foil, baggies, and food containers.
Dairy
There's nothing worse than heading to the store for baking essentials and running into a lack of butter, or half-and-half. Get your dairy ahead of time so can get a jump start on all those pies, desserts, etc.
Root Vegetables
Carrots, potatoes, onions…these pantry-friendly staples have a great shelf life, making them perfect for early purchasing. Leave your fruits and more fragile vegetables (beans, corn, and mushrooms, for example) for the week of Thanksgiving.
Snacks
You definitely want some chips and salsa on hand if folks decide to stop by, or when hunger strikes while you're cooking. Keep these snacks low effort; between the turkey, the sides, the desserts, and dishes, you've got enough to worry about. Think pretzels, pita chips and hummus, or chips and premade guacamole.
Now it's the week of Thanksgiving…
This is your time for the finishing, perishable touches! Grab the turkey, the floral arrangements, fruit, premade pies and desserts, and everything else to complete your perfect holiday.