Our Experts
Esther Beltran
Outstanding in Her Field: 43 Years of Floral Excellence
April 15, 2022
|

by Staff Writer
In 1979, Esther Beltran didn't know the job she took to earn money while attending college would blossom into a fulfilling career spanning over four decades. She worked hard as a cashier and member of the bakery team, and Terry Halverson, founder Metropolitan Market, saw potential. His floral manager had just quit and he needed someone to lead that growing department. Terry asked Esther a question that changed her life—"What are you going to do now?"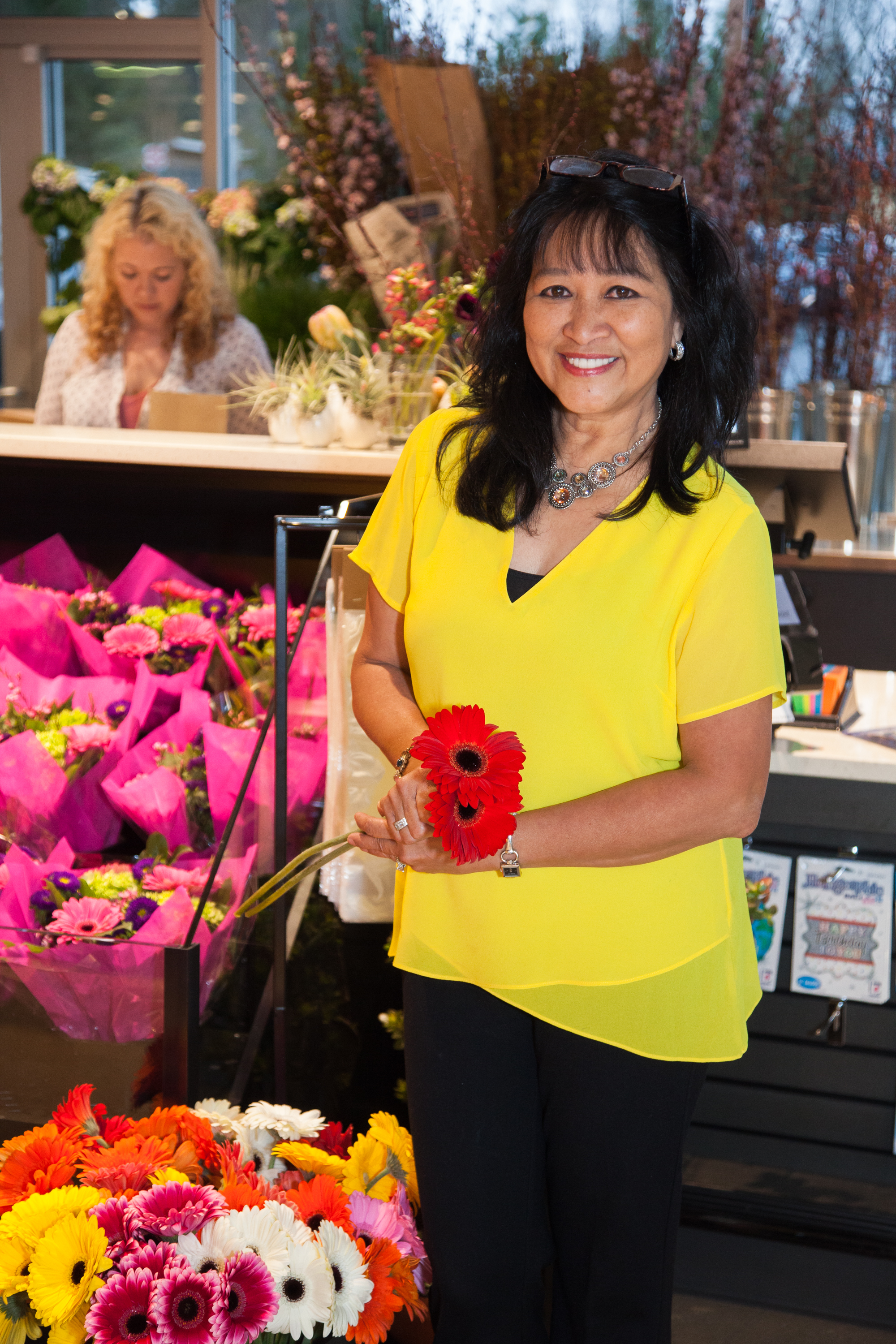 So, they made a deal. Terry would send Esther back to school to study Floristry, and she would return to run the budding department. One year later, Esther took the helm of Metropolitan Market's floral department and went on to build the program at each store location throughout the Puget Sound Region, establishing Metropolitan Market as a leader in fresh flowers and custom floral design.
Metropolitan Market's Larry Heigaard, Senior Fresh Director, says she took the grocery store floral department and turned it into a high-end flower market. "She is the hardest working person I've ever met. Dedicated and loyal, she's the best brand ambassador for new employees and team members. A shining example of what it means to be part of the Metropolitan Market team."
Esther says one of the most memorable highlights of her career was the first time she went to a floral wholesale warehouse in Seattle, where Terry told her "Pick out anything you want and we'll sell it at the store." When they got back, Esther set to work, crafting a beautiful display. She laughs remembering, "When Terry came down, he was impressed, but told me, not everybody likes purple. All the flowers I bought were purple! It was my first lesson in buying. Don't just buy for what you want but what everyone else wants."
Over the years, Esther visited flower shows around the world, including New York, Paris, London, and Amsterdam—learning all she could about cut flowers, bouquets and arrangements, buying, and displaying. Flowers became her passion.
She holds a special place in the heart of the man who started her on her career path, "She's one of these incredible people, and I was so fortunate to have her on the team," says Terry Halverson. "She took her responsibilities and owned them 100 percent. She did that for over forty years. She never let anyone down."
Many thanks to Esther for being a shining example of what it means to be a Metropolitan Market team member. She will be missed by her work family.